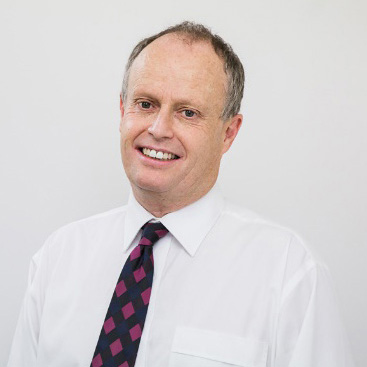 Steve Bramley
Director / Strategic, Leisure Planner and Funding Adviser
Overview
Steve is a 30-year sport, leisure and funding professional, with former roles including Chief Executive of Sport Northland, Chief Executive of the Millennium Institute of Sport and Health, Chairman of Touch New Zealand and Vice President of the Federation of International Touch. Steve has also been a member of the Fundraising Institute New Zealand for over 15 years.
During his sport and leisure career, he has been involved with the planning, development, capital funding and/or management of over 100 major projects. He has had an extensive and proven successful track record in the strategic leadership, leisure planning and business feasibility, capital funding and overall project management for a large number of community development projects.
Steve is the founding Director of SGL Funding. SGL Funding has combined leisure planning and the principles of fundraising, and working alongside several local authorities, has developed comprehensive community-wide leisure planning and funding strategies.
Steve also has considerable experience in the events industry and was a former Director of the Ellerslie International Flower Show (when based in Auckland), and a former Director of the Auckland Marathon.
Area of Expertise
Strategic and collaborative project leadership, from conception to opening
Needs assessments and business feasibility
Formation and leadership of joint venture projects including between public and private sector, in particular for community facilities
Capital funding, including public, philanthropic, and commercial
Structural solutions, including ownership, governance, management, and overall legal and financial frameworks.
Recent Major Projects
Stratford A&P Association – Park Feasibility – Q3 2019
Rotorua Lakes Council – Westbrook Master Planning – Q2 – Q4 2019
Hamilton City Council – Rototuna Community Hub Development – Q4 2018 – Current
Outward Bound NZ – Funding Review – Q4 2018
City of Casey (Aus) Funding Advisory – Q2 2017 – Current
Auckland Transport CBD Cycleshare Business Case with PwC – Q3 2017 – Q12018
Auckland Council "Realising Auckland's Potential" Funding Leadership and Advisory Q3 2014 – Q3 2017
Nelson Marlborough District Health Board – Funding Advisory for The Care Foundation Q3 2015 – Q2 2018
Christchurch City Council – Funding Advisory Major Projects and for Christchurch City Foundation Q3 2015 – Q3 2016
Auckland Council Howick Sport and Recreation Facilities Plan Q3 – Q4 2014, then 2018
Waitara Sport and Recreation Facilities/Clifton Park Feasibility Study Q3 2014 – Q1 2015
Thames Coromandel – Indoor Court Rhodes Park and Skatepark for Thames Ward, and Sportsville for Coromandel Q2 2013 – Q4 2015
Northland Community Foundation – Project Promise Funding Advisory Q3 – Q4 2013
South Wairarapa District Council – Martinborough Town Hall Feasibility, then Project Leadership and Funding Advisory Q3 2013 – Q1 2015
Community Endowment Programme for Eastland 2013
Eastwoodhill Arboretum Strategic Review and Feasibility 2012 – 2013
Waitangi National Trust Board Capital Funding Q3 2012 – mid-2014
New Plymouth District Council – Master Planning and Facility Development of Racecourse Site and TSB Stadium Q3 – Q4 2011, then updates Q4 2013 and Q1 – Q2 2014
Ashburton District Council Leisure and Funding Planning for Riverside Sports Centre (Aquatic and Stadium Facility) 2011 – 2013
Marsden Cross Bicentennial Project – Project Leadership, Funding Advisory and Event Management Q3 2011 – 2014
Rotorua Aquatic Centre Redevelopment Feasibility Study Q3 – Q4 2012
Hutt City Leisure and Funding Planning, including Walter Nash Stadium and Fraser Park Development Q4 2010 – 2012
Lake Macquarie City Council (Aus) – Endowment Funding Advisory Support for The Lake Foundation Q3 2011 – Q2 2012. Rathmines Park and Catalina Planning Study Q4 2010
South Canterbury District Health Board Capital Funding Feasibility and Campaign for MRI Scanner Q4 2010 – 2012
Upper Hutt City Council Master Planning for Maidstone Park, including Strategic Overview of Major Leisure Facility Development, and Overall Project Management of Maidstone Park Development 2010 – 2011, then 2017
Porirua City Council Sports Facilities Strategy 2011. Capital Funding Programme 2008 – 2010 including Te Rauparaha Arena and Porirua Foundation
Te Ahu, Far North Capital Funding 2008 – 2010
Timaru District Leisure Planning, Business Feasibility, Design Support and Capital Funding Programme 2007 – 2011
Tauranga City Council Capital Funding Programme and Project Advisory Support 2003 – 2011, including Baywave TECT Aquatic Leisure Centre
Rotorua District Council Capital Funding Programme 2004 – 2009 for Rotorua Museum, Energy Event Centre and Civic Theatre
Buller District Council Leisure Facility Needs Assessment, Business Feasibility and Capital Funding Programme 2005 – 2008, then Community Centre and Cultural Hub Leisure Planning and Capital Funding Programme 2009 – 2010, Karamea Facility Feasibility Q3 2012