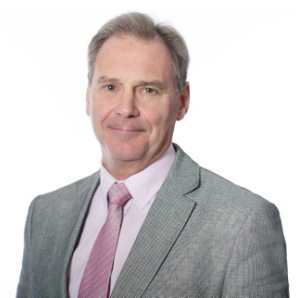 Phillip Gray
Managing Director
Overview
Phillip has worked in the leisure industry since 1977 when he joined the Department of Youth Sport and Recreation (Victoria). After four years in local government as a senior manager responsible for all recreation, leisure and community services, he established Phillip Gray and Associates, the fore runner of SGL, in 1988. With Michael King, he established both the Australian and New Zealand operations of SGL Consulting Group.
Phillip is an experienced leisure planner and management consultant who has undertaken many leisure plans, feasibility studies, business plans, management audits and prepared a number of management contracts. He has undertaken assignments in all states of Australia and New Zealand.
He brings practical advice to his assignments as a result of his involvement in two other companies. He is also Chief Executive Officer of Casa Leisure which manages public leisure, aquatic and sports centres and a golf course.
He was previously Managing Director of Belair Management Services, a public unlisted company which managed five public golf courses.
Phillip has been involved in all areas of leisure planning and management and has special skills in market research, strategic planning, management planning, policy evaluation and situation analysis.
Qualifications
MS (Recreation and Parks), BS,
A.U.A. (Dip PE), Dip T (Sec)
Major Projects
North Sydney Olympic Pool Financial and Catchment Model (NSW)
Guidelines for Sustainable Community Recreation Facilities (SA)
Sarawak Sports Strategy (Malaysia)
University of SA Great Hall Development (SA)
Feasibility Projects
Todd Energy Aquatic Centre Redevelopment Options Study (NZ)
Port Lincoln Aquatic Centre Feasibility Study (SA)
State Netball Centre Business Plan (WA)
Planning Projects
East Fremantle Recreation and Community Facilities Plan (WA)
Price Memorial Oval Master Plan (SA)
Tompkins Park Master Plan (WA)
Canning River Rowing Study (WA)
Carss Park Recreation Needs Study (NSW)
Aquatic Projects
Taradale Aquatic Needs Study (NZ)
Tobruk Swimming Pool Redevelopment Financial Model (QLD)
Adelaide Aquatic Centre Strategic Review (SA)
Business Reviews
Victoria Park Leisure Facilities Review (WA)
Edith Cowan University Sport and Recreation Review (WA)
Te Puru Community Centre Business Review (NZ)
Kauri Parade Governance Review (SA)
Skateboarding WA Governance Study (WA)
Policy and Evaluation Projects
Review of the Victorian Code of Conduct for Community Sport Campaign (VIC)
Evaluation of Club Development Officer Scheme (WA)
Review of the Sustainable Sports Ground and Strengthening the World Game Program (VIC)