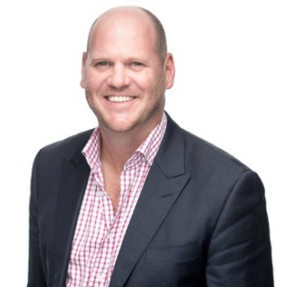 Nathan Gray
Senior Consultant
Overview
Nathan is an experienced strategic management executive who has worked across multiple. Nathan initially worked in the leisure industry, managing both golf courses and recreation centres, coordinating swimming programs and working as a professional beach lifeguard.
As a management consultant he has prepared leisure strategies, feasibility studies, business plans, economic development strategies, management audits and international management projects. He has undertaken assignments in all states of Australia, New Zealand, Asia, Europe and South America.
Nathan offers a wide range of skills having been involved in market research, strategic planning, management planning, policy evaluation and situation analysis.
Qualifications
PhD (Commerce)
B. Commerce (Hon),
B. International Studies
G. Company Director (GAICD)
RABQSA (Internal Auditor)
Market Research
Greenfields Energy Flywheel Energy Storage System Market Research Assessment
Water industry Alliance – International Market Opportunities Analysis
Investigating opportunities for leveraging Adelaide's Sister City Relationship with Georgetown, Penang, Malaysia
Food South Australia – South East Asia Market Intelligence Report
Leisure Projects
Morton Bay Regional Council Aquatic Strategy
Leeton Shire Council Indoor Pool Feasibility Study
Strategic Review of Broughton Bayside Caravan Park
City of Greater Geelong Indoor Recreation Facilities Strategy Review
Swan Hill Aquatic Strategy
Needs and Feasibility study for North Coast Aquatic and Recreation Centre City of Wanneroo
Strategic Review of the Southern Ocean Tourist Park Caravan Park
Strategic Review of the Southend Caravan Park.
SA Trails Strategy
Guidelines for Sustainable Community Recreation Facilities
Sugarworld Waterpark Feasibility Study
State Ice Sports Centre Feasibility Study
Lightsview Recreation Hub Economic Impact Assessment
Town of Victoria Park Leisure Facilities Review
Todd Energy Aquatic Centre Facilities Review
Adelaide Football Club International Partner Project
Herefordshire Regional Council Recreation and Open Space Community Needs Analysis
North Dorset Regional Council Recreation and Open Space Community Needs Analysis
Berkshire Regional Council Recreation and Open Space Community Needs Analysis
Worcestershire Regional Council Recreation and Open Space Community Needs Analysis
Economic Studies
Mount Gambier Private Day Theatre Feasibility Study
Improving Agricultural Marketing for Inclusive Agro-food development in Malaysia (World Bank)
Operational Review of the Mount Gambier Private Hospital
Strategic and Financial Review of the McLaren Vale District Memorial Hospital
Bordertown Health Hub Feasibility Study
Strategic, Financial and Operational Review of the Keith and District Hospital
Millicent Airfield Strategic Review
Northern Tasmania Development International Engagement Strategy