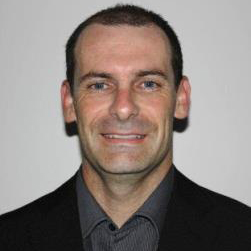 David Green
Senior Consultant
Overview
David has worked for more than twenty years in the public sector at both State and Federal level, with experience across a broad range of industry sectors including sport and recreation, transport, investment attraction and tourism.
As a Principal Commercial Analyst at Queensland Rail, David managed rail access agreements, commercial revenue generation and transport services contracts.
As Manager of the Commercial Analysis Unit, Sport and Recreation Services in the State Government, David led a team in development of sport infrastructure projects and proposals. His experience includes feasibility studies, facility planning and management, business planning, financial analysis, contract management and procurement.
Through his employment in Sport and Tourism in the Federal Government, David was involved in tourism policy development, management of grant funding and management of the Regional Tourism Program.
David's experience provides him with the ability to recognise the needs of stakeholders, grasping complex ideas quickly and responding decisively with practical solutions tailored to the needs of his clients.
David has a personal interest in the development and sustainable growth of community level sport and leisure facilities.
Qualifications
Bachelor of Business Administration (Tourism), First class honours.
Certificate Level IV in Government.
Area of Expertise
Feasibility planning and project management
Business analysis and strategy development
Contract development and management
Procurement
Understanding the requirements of applications for grant funding
Understanding and interpreting stakeholder expectations
Recent Projects
Fraser Coast Tourist Parks Master Plan (Qld)
Moranbah Community Centre Master Plan (Qld)
Operational Review for Broome Recreation and Aquatic Centre (WA)
Gympie Community Development Strategy (Qld)
Warwick Indoor Recreation and Aquatic Centre – Review and Business Strategy (Qld)
Keppel Sands Caravan Park Masterplan (Qld)
Morayfield Park Leisure Centre Expansion – Feasibility Study and Concept Design (Qld)